How to use your RESPIMAT® inhaler every day
Three main steps to use your inhaler every day 1

Just remember  Turn – Open – Press 1
Follow the simple, easy to learn steps below for daily use of your RESPIMAT® inhaler:
Turn
Keep the cap closed

Turn the clear base in the direction of the arrows on the label until it clicks (half a turn)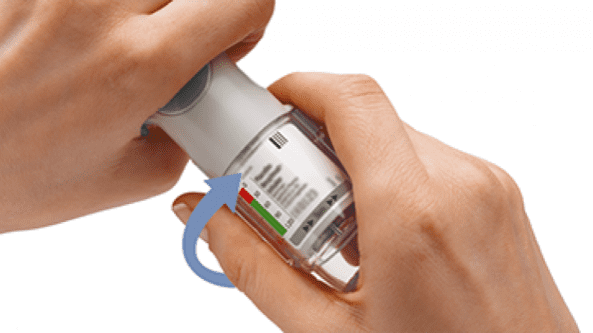 Open
Open the cap until it snaps fully open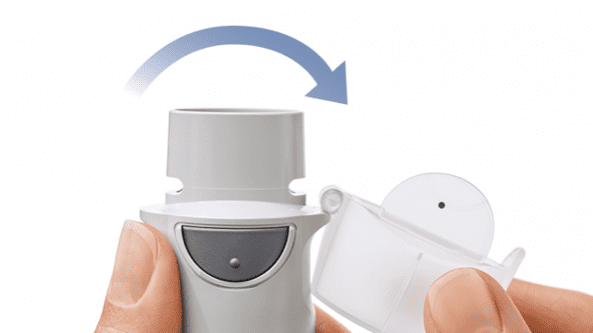 Press
Breathe out slowly and fully

Close your lips around the mouthpiece without covering the air vents

Point your inhaler to the back of your throat

While taking a slow, deep breath through your mouth, PRESS the dose-release button and continue to breathe in slowly for as long as comfortable

Repeat TURN, OPEN, PRESS for a total of 2 puffs

Close the cap until you use your inhaler again
When to get a new RESPIMAT® inhaler 1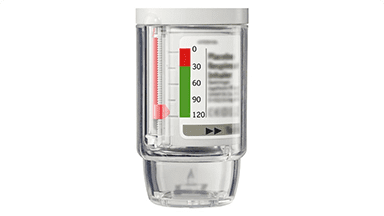 The dose indicator shows the number of remaining doses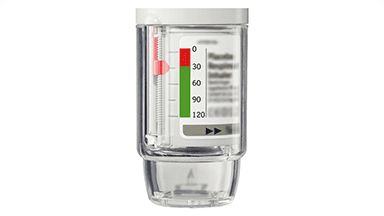 When the indicator is in the red area, you will need a new inhaler soon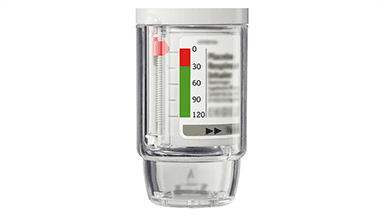 When the indicator reaches the end of the red area, you will not be able to turn the clear base anymore. Your inhaler is used up and needs to be replaced
After three months, you will need a new inhaler, even if you have doses left
References
SPIOLTO® RESPIMAT® Product monograph

Dalby RN, et al. Med Devices (Auckl). 2011;4:145-155.

Dalby R, et al. Int J Pharm. 2004;283(1-2):1-9.

Ciciliani AM, et al. Int J Chron Obstruct Pulmon Dis. 2017;12:1565-1577.